Breakout
A downloadable game for Windows
Introduction:
Breakout is a top-down zombie-shooter, where players find themselves on the streets of a post-apocalyptic city late at night. Blast your way through waves of the walking dead; collecting ammo from their corpses; and discovering better guns to delay your inevitable fate…
Fun Features:
Line up your shots

- bullets pass through zombies.
Expanding playable area

- as rounds progress more areas are unlocked.
Increasingly difficult

- each round means more and faster zombies.
Fun with guns

- 8 guns to find all with different damage, accuracy, and recoil.
Global leaderboards - compete with the other players for a position on the leaderboard.

Extra Information:
Ammo can be periodically obtained in piles from ammunition crates, and sometimes dropped by zombies. Start off shooting carefully and sparingly, or you'll find yourself in trouble.
If injured you can run over health kits that will heal you for half health. Health kits can be found besides ambulances, and once consumed will respawn back at a later time.
Guns all shoot with varying accuracies, shotguns having a wide inaccurate spread.
Round borders will fall every 2 rounds, zombies will find a way through these obstacles to get to you.
The city is dark, stay around street lights and fires or you may not see the dead sneaking up on you.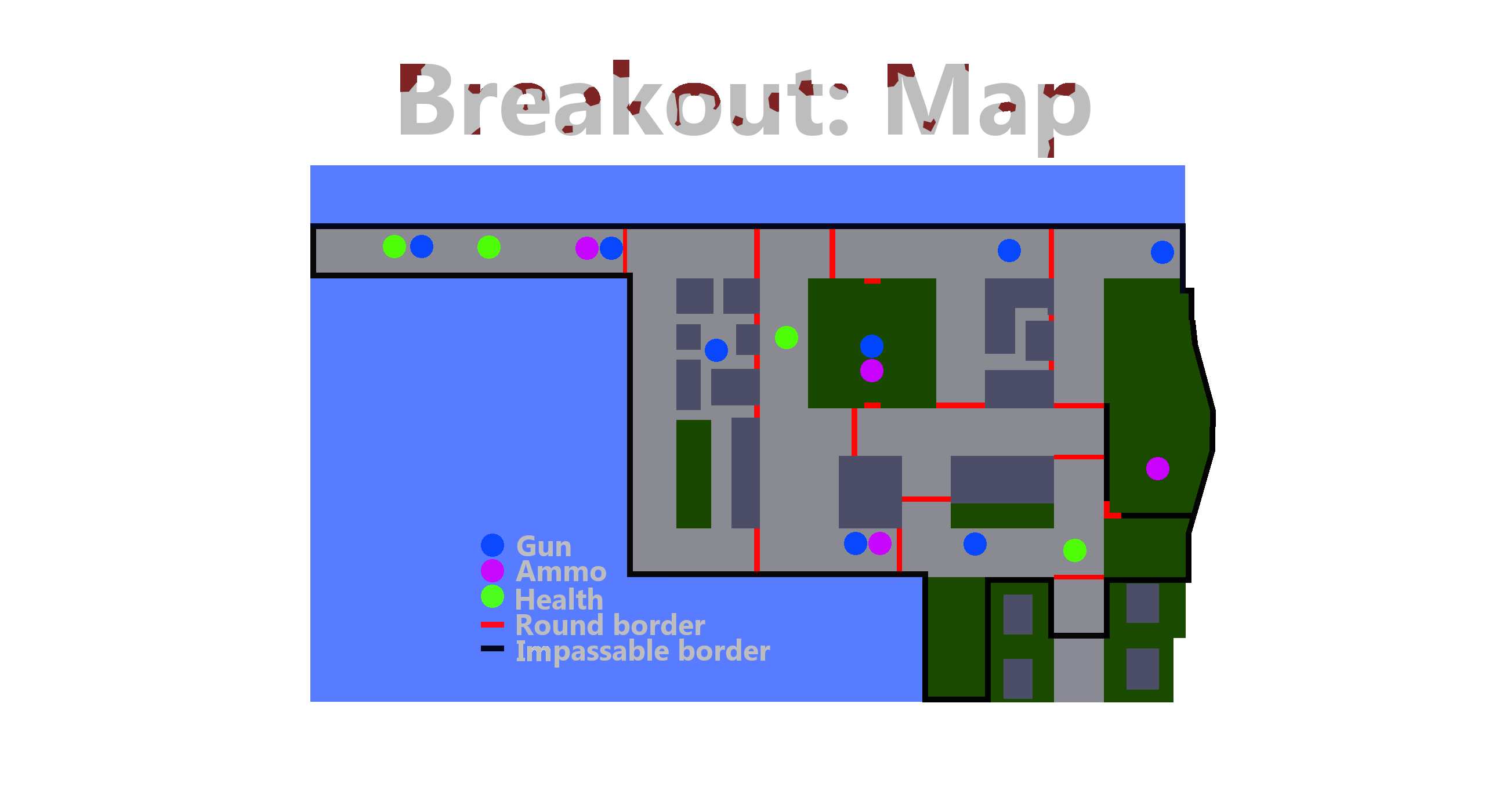 Controls:
W,A,S,D

- movement
Left Click

- shoot
R

- reload
E

- swap weapon (must be standing over weapon)
Left Shift

- sprint
Mouse Wheel

- zoom in and out
Download
Click download now to get access to the following files: